Latest News
We are here for you, Skills Support for the Workforce!
We know this time is difficult for many people and businesses. Our Skills Support for the Workforce (SSW) programme supports companies of any size based in Norfolk and Suffolk, as well as employees from the age of 16. We can also support individuals, who are at risk of redundancy or have been made redundant within the last 3 months.
We have helped many companies in the past and we will continue to help those in need even during this crisis. With the variety of training we offer we can help upskill and boost the confidence of employees and individuals who are willing to learn new skills that will help them within their career or along their new path in the future.
What we offer:
Business Administration
Customer Service
Management & Team Leadership Skills (ILM)
Retail Operations
Adult Care – Diplomas and short courses, covering many topic areas
ICT, including bespoke Word, Excel and PowerPoint (Intro, Intermediate and Advanced)
Social Media for Business
Warehouse and Storage
Hospitality & Catering
In light of the COVID-19 pandemic, all of our training is currently being offered remotely through our virtual classroom and online courses.
To find out more, please visit - https://www.steadfasttraining.co.uk/SkillsSupportWorkforce.asp or contact us directly at SSW@steadfasttraining.co.uk.
Steadfast Training Ltd's response to the COVID-19 outbreak affecting the UK
Steadfast Training is working to ensure that all possible actions are being taken to enable us to continue to support our learners and employers. Based on the current Covid-19 advice, all functions of our business are now operating remotely with all departments working from home. Head office has temporarily shut in order to minimise risks to our employees by fully embracing social distancing
Learning and enrolments are now being undertaken remotely in order to support our wonderful Apprentices, learners and employers. We are open and available and will remain in continuous discussions with employers, who are fully supportive of our response and want to keep business as usual for our learners as far as possible. We thank our employers for their support in this time. Our aim remains to deliver high-quality training and to ensure that our learners are not disadvantaged and are able to continue their studies in these challenging times.
You can contact Steadfast Training Ltd on info@steadfasttraining.co.uk for any further information, or contact your Trainer or Account Manager directly
COVID-19 Update
This article is now out of date, please see our latest statement
We have been carefully watching the development and media surrounding the spread of the Covid-19 virus. To protect our learners, employers, partners and team members we would like to make the following statement.

1) All visits, courses and applicants enrolling onto a course will be carried out as normal and in accordance with the most recent Government recommendations, however this will be reviewed if the situation deteriorates.
All learners will be asked prior to the visit whether they have
a. travelled overseas since the start of 2020
b. any symptoms of Covid-19
c. been in contact with anyone with the symptoms of Covid-19
d. been advised to self-isolate
Equally all Steadfast trainers & tutors will be asked to report to a senior member of staff if they have
a. any symptoms of Covid-19
b. been in contact with anyone with a confirmed case of Covid-19
c. been advised to self-isolate
If any of these scenarios apply, the visit/ courses will be postponed and, where possible, alternative arrangements sought (including the possibility of remote learning support etc.).

2) All visits will continue as normal, unless either the applicant, learner or employer experiencing any of the above.

3) We will continue business as normal. Should the situation deteriorate, this will be re-evaluated.

4) Steadfast Training staff have been requested to avoid both hand shaking and close contact with others (1 metre distance as recommended by government sources). Please do not take offence at this; we are trying to keep our team safe and prevent the spread.

5) We are circulating information relating to Covid-19 to all parties to distribute information and help prevent the spread of the virus.

6) We will respect individual employers 'decisions in relation to their own Health & Safety processes relating to the Covid-19 virus in such circumstances we will provide remote and distance learning to maintain learner progress and compliance. Please contact your Key account manager is the first instance.

7) In the extreme circumstance that we are required to close the office, we have contingency plans to enable the business to continue operating as far as possible on a remote and/or skeleton basis and we would look to update you should this situation occur.

8) The safety and health of both our team and those we meet is paramount therefore we will do all we can as a business to ensure our actions minimise the impact of Covid-19 on all our learners and customers.

MOST COMMON SYMPTOMS OF COVID-19
· Dry cough
· High temperature/fever
· Shortness of breath

RECOMMENDED PRECAUTIONS TO PROTECT YOURSELF FROM COVID-19
· Regular hand washing with soap and water for at least 20 seconds
· Using regular hand sanitiser gel
· Cover your mouth or nose with tissue rather than your hand when coughing and sneezing
· Put tissues in sealed bin as soon as possible
· Avoid close contact with others who are unwell
· Avoid touching your face

WHAT TO DO IF YOU THINK YOU HAVE COVID-19
· Remain at home and self-isolate
· Do not visit your GP or hospital
· Use the NHS 111 online Corona Virus service for further advice: https://111.nhs.uk/covid-19
Why Safeguarding is Important?
Every month we produce a safeguarding newsletter that can be openly viewed by learners and employers making them mindful of anything that may cause them harm mentally or physically. Our safeguarding newsletters contain information raising awareness on a variety of safeguarding topics.
Safeguarding is important when protecting children, teenagers and vulnerable adults from factors such as harm, neglect and abuse. Without safeguarding those who are in they wrong may not be rightfully justified, and there would be a high risk of crime, discrimination and bullying in and outside of the workplace as well as in schools. We must all be aware of certain signs that indicate that there is a safeguarding issue, therefore our Steadfast Safeguarding Newsletters and videos will be beneficial for you to view. The more you know the more you can prevent a Safeguding issue from escalating.
Our Steadfast Safeguarding Newsletters have all this information within them from shocking statistics to information on what to when you feel someone is at risk of harm or abuse. You can learn to spot the signs and be confident in reporting significant issues. It is a skill we all need as it is vital, we look out for each other and prevent issues that threaten the safety of others.
You can read from a variety of safeguarding newsletters on our website under safeguarding. Read all about it today.
Contact Steadfast Training's Safeguarding team on 0845 223 2401 or email sonia.roberts@steadfasttraining.co.uk or ian.gow@steadfasttraining.co.uk.
Coronavirus Information
The below information is taken from BBC, read more about Coronavirus on their website
What are the coronavirus symptoms?
Coronavirus is a respiratory disease which seems to start with a fever, followed by a dry cough. After a week, it leads to shortness of breath and some patients require hospital treatment.
These symptoms do not necessarily mean you have the illness. They are similar to those for much more common viruses, such as colds and flu.
How do I protect myself?
Regular and thorough hand washing is crucial in the fight to avoid picking up the disease, health agencies say.
It is not yet known exactly how coronavirus spreads from person to person. However, similar viruses are spread via droplets, such as those produced when an infected person coughs or sneezes.
So, coughing and sneezing into tissues, not touching your face with unwashed hands, and trying to avoid close contact with infected people are important.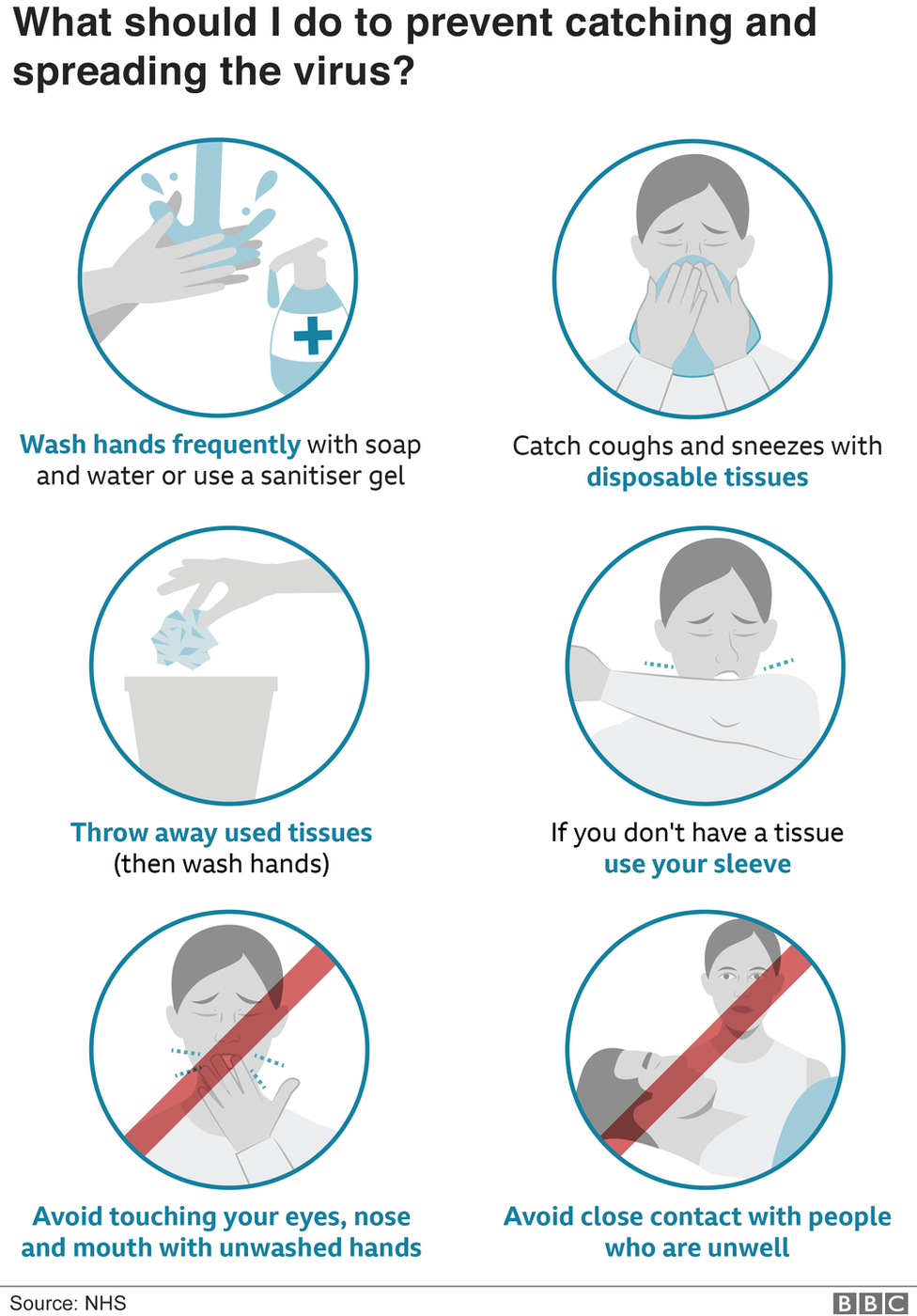 What should I do if I think I have coronavirus?
The NHS says the risk to individuals in the UK remains low.
But people who think they may be affected by coronavirus need to call the NHS 111 phone service for further advice. They should not go to their GP, or A&E.
If you have come into contact with somebody who may be infected, you may be told to self-isolate. People needing to do so should take "common-sense" steps to avoid close contact with other people, says Public Health England.
Information from BBC, read more about Coronavirus on their website
Take our Skills Support for the Workforce Survey!
Steadfast Training Ltd commenced delivery of the Skills Support for the Workforce (SSW) project in the New Anglia LEP area on 1st April 2019.

The aim of the project is to increase the skills levels of employees, to encourage progression within the existing workforce, support individuals at risk of redundancy and identify real-life barriers for employers to access skills.

To further intensify our engagement with employers, business partners and Sector Skills group forums, Steadfast Training are now carrying out a Skills Analysis activity to identify specific issues that local businesses face in relation to up-skilling staff.
We appreciate your support by participating in the skills analysis
survey.
Why sign up to our mailing list?
Signing up to our mailing list will give you exclusive action to all our upcoming content, updates and events! You will receive news updates as soon as they are posted, so you don't miss out on any important or helpful information. You will also receive updates and notifications when our Learner of the Months are announced. Could it be you? From course updates to amazing news stories, singing up to our mailing list will ensure you never miss anything.Give it a go and sign up today!
Keep up to date with news
Newsletters
LOTM updates
Course updates
National Apprenticeship Week
This week has been all about apprenticeships with our goal being to spread the word about why an apprenticeship might be right for you! We have posted some amazing comments from those who have undergone training with us to a video busting those speculative myths about the stigma around apprenticeships all on our social media channels. As National Apprenticeship Week sadly comes to an end, we wanted to put together some of the greatest comments we have received from our learners about their apprenticeships.
All our learners have had a great experience whilst undertaking their apprenticeships, and all have carried on learning and growing within their job roles. An apprenticeship doesn't just help you get a qualification it helps you climb up the career ladder. You can become more confident within your role whilst learning as well as earning on the job.
The great part about training with us is that all training is delivererd in the workplace, meaning there is no day trip to college allowing you to say on top of your work. Our trainers at Steadfast are incredibly supportive and will make sure you get all the support you need to succeed in completing your qualification.
Here are some comments of what our learners had to say about their apprenticeships:
Name: Del
Qualification: Data Analyst Level 4
Job Title: System Support Sfficer
"I made the decision to undertake an apprenticeship as I had recently changed job roles and wished to further my knowledge in this area. My apprenticeship has been an interesting, beneficial experience which blends well with into my day to day work. The best part of my apprenticeship so far has been all the parts where it has challenged my technical knowledge. I'd definitely recommend an apprenticeship; it is a great way to learn a range of skills."
Name: Tasha
Qualification: Social Media and Digital Marketing Level 3
Job Title: Marketing Assistant
"I would describe my apprenticeship experience as enjoyable. The best part was realising what I've learnt throughout the course. I decided to do an apprenticeship as I wanted to gain a qualification and learn new skills but wasn't interested in attending college or going to university. I would recommend an apprenticeship to anyone who wishes to gain a qualification."
Name: Jayne
Qualification: Adult Care Worker Level 3
Job Title: Elderly Healthcare Coordinator
"I made the decision to undertake an apprenticeship as I wanted a qualification to back up my job role. My apprenticeship experience has been really good and my trainer, Kerry, is an excellent support. The best part of my apprenticeship is the confidence it brings."
Name: Joanna
Qualification: Care Leadership and Management Level 5
Job Title: Home Manger
"An apprenticeship enabled me to learn specific skills and knowledge and gain confidence. I would recommend an apprenticeship to others"
Name: David
Qualification: IT Level 3
Job Title: Clinical Audit Manger
"I had a really good apprenticeship experience. Any problems, issues or advice I needed my trainer was always on hand to answer. I decided to do an apprenticeship to increase my education background and to aid my personal development. I would definitely recommend an apprenticeship to others, in fact one of my co-workers has just started one!"
Find out more about what we offer and get in touch if you are interested in undergoing an apprenticeship within your workplace.
How we helped 90% of Flow Energy staff facing redundancy back into employment!
Sadly, by the end of December 2019 the Flow Energy site in Ipswich had been scheduled for closure after the company was sold to Octopus Energy. As a result of the company's closure around 125 employees were unfortunately facing redundancy.
This news came a shock to many employees and being notified about this upset close to the Christmas period was even more disheartening. The company understood the upsetting affect this news must have had on the many employees facing redundancy and therefore put a programme together to run the Outplacement Project which delivered writing a CV, covering letters, interview techniques and stress management training to help them all get through this difficult time and encourage them to have confidence in themselves for the future.
It was then that Charlotte Knights (HR Manger) contacted Steadfast Training to help deliver that little bit extra as she stated, "we wanted our people upskilled in Excel and Word, which was why we invited Steadfast into the business." Steadfast were asked to deliver some of the Microsoft Office suite and they delivered one day programmes in both Introduction and Intermediate levels of Excel, Word and PowerPoint as well as delivering highly informative presentations allowing staff to understand each programme.
Steadfast were at a tight timescale to deliver what they needed to staff facing redundancy and even managed to secure a trainer in time to deliver the Sage accounting training being one of the most popular amongst the staff. This was highly beneficial to the staff as it introduced them and broadened their opportunities within the job market. As a result, one individual is now looking into studying accountancy.
Everyone at Flow Energy agreed that Bev, their main contact to Steadfast and Patrina, who delivered their IT training to staff, were extremely helpful and knowledgeable. They were also incredibly grateful that all sessions were delivered onsite at their office. Charlotte has since confirmed that at the stage of 14 days before the business closed, thanks to the support of Steadfast Training 90% of their people have now secured employment.
Learners 2019
To mark the end of 2019, we have collated a list of all our learners of the month throughout the year, since January!
What Are The Benefits of Becoming and Apprentice?
Many people are unsure of what they want to do in the future. Some just don't enjoy being in a classroom environment. If this is something that's on your mind you should really consider applying for an apprenticeship. With an apprenticeship it will help you get yourself on the career ladder and set you up for the future. It's a great opportunity to gain experience in a professional industry and get yourself a recognised qualification on top of that!
One of the biggest perks of doing an apprenticeship is that you earn while you learn, and you're always treated professionally like you would expect when working in a full-time job. Most companies offer the opportunity to gain a full salaried position at the end of your apprenticeship, which means if you work hard, show initiative and work to the best of your ability you could set yourself up for even more careers progression once you have finished your apprenticeship.
The apprenticeship bundle includes:
Receive a recognised qualification
Develop your independence skills
Ongoing support
Gain fantastic experience
Career Progression
Earn while you learn
Employability skills
No age limitations
As you can see there is a variety of benefits that come with an apprenticeship. You don't just gain a qualification you gain other skills too that will increase your working ability and confidence as you continue to succeed within your role. The responsibilities within your job role are key to completing your apprenticeship; you will not be studying in a classroom environment as most of your apprenticeship will be on the job training. If you are interested go to this link now and see our latest vacancies!
An apprenticeship will point you in the right direction for the future and you will continue to gain fantastic employability skills. Choose this route and become all set for the working world as you learn something new and important every day.
National Apprenticeship Week Announces 2020 Theme
National apprenticeship week occurs annually across England and is a fantastic celebratory week completely focused on success! It is a great opportunity for employers to share their success stories about their apprentices and continue to promote the apprenticeship route to businesses and those considering an apprenticeship. National apprenticeship Week will take place on the 3rd of February 2020.
The theme for National Apprenticeship Week has been announced today and it will be 'look beyond.' The message behind this theme is for young people to look beyond and discover the diversity of career options. The theme is also aimed at employers to look beyond traditional hiring routes and to hopefully encourage more business to look at hiring apprentices. Finally, the theme targets teachers and parents to understand the true value of apprenticeships and share this with young people, encouraging them to find and build their future with an apprenticeship.
Read more about National Apprenticeship Week on the Gov.uk website
Top 5 Interview Tips
Attending an interview can be incredibly nerve-racking especially if you aren't prepared for it! In today's post we will be helping you overcome those scary interview moments and hopefully also help to you feel more confident on the day with our top 5 tips.
Top Tip 1: Dress to Impress!
Making a good first impression is essential and if you have a wardrobe malfunction on the day then just that alone could ruin your changes of success. As much as we would all love to come to work in a cosy onesie, to make a good first impression you will need to be wearing smart business attire. A smart and slick looking individual is exactly what employers want to see when they welcome you into the room. So, make sure you look professional as those who look professional are professional.
Top Tip 2: Speak Confidently!
Be confident in your response to interview questions and be completely truthful with your answers because if you are not you might get caught out and embarrassed. If a question is asked and you don't know the answer simply tell the truth and explain that it is something you are willing to learn. The employer is looking for someone who is enthusiastic, and you need to show that in the interview.
Top Tip 3: Make Eye Contact!
If you are looking around everywhere and not focused on the employer, then the employer might think you aren't interested. It is important to keep eye contact and listen to the employer's questions carefully. Nodding your head and keeping eye contact will show you are listening and are interested in the role.
Top Tip 4: Have good body language!
Body language is extremely important when in an interview and it will also give the employer a good impression of you if you are presenting yourself in the correct manner. Make sure you are sitting up straight with your hands in your lap, don't slouch or have your hands in your pockets or on your face, this will make you look uninterested. If you feel your body language needs improving, we even offer an online course that will help you master the body language skills needed for an interview.
Top Tip 5: Prepare for the questions!
Preparation is probably the most important thing you can do before you go to the interview. You will need to do some research on what they do as it is common to be asked about the company when in the interview. It is important you show your knowledge of the company and research the job role so you can answer questions asked with confidence. If you fail to prepare for your interview you will most definitely struggle when in the interview.
Just remember it is natural to be nervous when attending an interview and the employer will know that but if you follow these 5 tips and keep calm you will smash it! If you want to learn more about interview techniques check out our online Interview Skills course.
Save the date - National Apprenticeship Week 2020
The 13th annual National Apprenticeship Week date has been announced today - and will take place from 3 to 7 February 2020.
National Apprenticeship Week is an annual week-long celebration of apprenticeships across England and is a time to recognise and applaud apprenticeship success stories across the country.
Apprenticeship employers use the opportunity to promote the success of their apprentices and highlight the huge benefits to other employers, of all sizes, who are thinking of taking on an apprentice.
Apprentices across the country will also be celebrated throughout the week, with engagement and events in schools and colleges. Many current and former apprentices will go back to school to tell their story, attracting the next generation of apprentices, so they too can fire up their future career.
Throughout the 13 years, National Apprenticeship Week has brought together apprenticeship supporters from across the country, with MPs, ambassadors, apprentices, training providers and top employers involved in recognising the value and importance of apprenticeships.
For NAW2020 we want even more people to get behind the week, to build on last year's success, which included:
Over 1250 events taking place across England;
NAW2019, National Apprenticeship Week and #BlazeATrail all trending UK wide on Twitter over the course of the Week;
Over 30,000 unique visits to the NAW resource pages on GOV.UK;
And a hugely successful #askanapprentice day with employers, including TUI, Bentley Careers, Siemens UK, AXA Insurance and Cisco all getting involved.
Anne Milton, Minister for Apprenticeships and Skills said:
"I am thrilled that National Apprenticeship Week 2020 will take place during early February 2020. It's a chance to celebrate apprentices and the brilliant work being done by schools, the FE sector and employers across the country to promote the huge benefits of apprenticeships.
"Apprenticeships offer people of all ages and backgrounds a high-quality route to skilled employment with the option to train at every level in a range of exciting professions like aerospace engineering, data science, teaching, law, nursing, and fashion.
"This year we had over 1250 events and 1900 articles and features in publications from the Financial Times to Cosmopolitan. I would encourage employers, training providers, schools, apprentices and our ambassador networks to start considering how they will get involved in National Apprenticeship Week 2020. We want next year to be even bigger and better reaching even more people and employers so they understand the advantages apprenticeships bring".
The theme of National Apprenticeship Week 2020 will be announced in the Autumn.
Words from gov.uk read the full article on their website
Institute for Apprenticeships and Technical Education publishes Annual Report and Accounts for year ended 31 March 2019
The Institute for Apprenticeships and Technical Education (the Institute) is a non-departmental public body (NDPB) sponsored by the Department for Education and established in April 2017
The Institute for Apprenticeships and Technical Education work with groups of employers called trailblazers and T Level panels who develop the apprenticeships and technical qualifications.
Key statistics, found in the report
71% Apprentices say chances of earning more have increased
424 Standards approved for delivery, up from 257 at the start of the year. We set ourselves the target of achieving 400 approved standards in this financial year; that was achieved almost two months early
Over 348,000 starts on Apprenticeship standards
More than doubled the rate at which standards are approved - from 63 in 2017-18 to 167 in 2018-19
More than 470 trailblazer groups across all sectors of the UK
You can read the full report on the gov.uk website
Apprenticeship Vacancies
Here are some of our current Apprentice vacancies. If you think you are the perfect fit for one of the roles please apply on the Apprenticeship website or for more information on apprenticeships please click here.
Skills for the workforce
Do you run a business in or are working in Norfolk and Suffolk (New Anglia)?
As the prime contractor working with the Local Enterprise Partnerships Steadfast Training can deliver fully funded training programmes to support businesses and employees, including those affected by redundancies, through the delivery of demand-led skills support.
What training is available?
We can deliver vocational training, which can be either accredited or non-accredited, full qualifications or just units of qualifications, to support individuals into higher levels of training and workplace progression.
Training will address basic skills needs, as well as intermediate (Level 2) and higher level skills (equivalent to Level 3 or above) to help employers close identified skills gaps and shortages.
Steadfast Training Ltd can offer a range of short courses and diplomas, including:
ILM Management Award
Team Leading Level 2 Diploma
Adult Care Level 2 Diploma
Adult Care Short Courses
Social Media for Business
MS Office—Word/Excel/PowerPoint
Customer Services/Sales
And our training network can offer a variety of courses, including;
Construction
Engineering
Safeguarding/PREVENT
Early Years Childcare
Understanding Learning Difficulties/Mental Health Support
Housekeeping/Kitchen Services
Education & Training
Cleaning & Support Services
Eligibility
To be eligible, your employees need to be aged 17+ and have the right to work in the UK, and currently working in Norfolk or Suffolk.
For more information please call or email us to book an appointment with one of our skills Advisors.
Bev Wallman (Suffolk) 07889 630 981
Andy Byrne (Norfolk) 07985 338 145
On the Job: A Day in the life of a Digital Marketing Apprentice
I'm Tasha, I am the digital marketing apprentice here at Steadfast and this is a day in my life.
When I get to work I start by checking our social media platforms (Facebook, Twitter and Instagram) for any messages or comments as well as seeing what likes/shares we received on posts from the previous night.
After this I check and respond to emails. Normally I will get one or two emails from other members of staff asking me to complete small tasks, so I get these done first.
If it's the end of a month I normally make sure all of our social media posts are ready for the following month. I also start to create one of our companies' newsletters. We have a bi monthly company newsletter as well as a bi monthly safeguarding newsletter which is themed around a safeguarding issue each month, for example, this month is sustainability. You can check out our previous safeguarding newsletter from this year on our website. On the very last day of every month I update our analytics spreadsheet, this involves going through our social media platforms and website to see how they are each performing.
Every day is very different, and some are busier than others. If we have an event coming up I will be helping to organise that, or if a new member of staff starts I will take their photo and create their staff ID.
The list of jobs goes on forever but I enjoy every one!
Minimum Wage 2019
National minimum wage has gone up again. Apprentices who are under 19 years old or are in their first year of an apprenticeship will now be paid a minimum of £3.90 an hour, that's a 20p an hour increase.
Minimum Wage has also increased to £8.21 for over 25-year olds which is an increase of 38p an hour.
Business Administration Apprentice Interview
We interviewed our Business administration apprentice to find out why she decided to do an apprenticeship and what she thinks now.
Name: Aleks Browko
Age: 19
What Apprenticeship are you doing?
Business Admin Level 3
How did you hear about the opportunity for your
apprenticeship?
I was job searching and came across the vacancy on Indeed.
Why did you decide to do an apprenticeship?
I decided to do an apprenticeship because I wanted to get some experience in this sort of role as well as gain a qualification.
What do you think about your apprenticeship so far?
I'm enjoying doing different things and learning new skills. I work with each department, so my days are varied and it keeps it interesting.
What is typical day like for you?
I mainly work on the computer, paying attention to detail when working with the admin team. But as I move around the departments each day is very different.
Do you know what you plan on doing after your apprenticeship?
I hope to continue working in my current role, but I don't know what the future holds so I'll see when it comes to it.
What advice would you give to someone who is thinking of doing an apprenticeship?
I think it's a good option if you know what you want to do at the end as you get the experience and it makes sense to get straight into the industry. It's also good if you're not 100% sure on what you want to do but don't like traditional classroom learning.
If Your interested in doing an apprenticeship click here for more infomation.
Important Reminder: National Insurance contributions for Apprentices
Aware you aware that employers of apprentices under the age of 25 aren't required to pay secondary Class 1 (employer) National Insurance contributions?
Since 6th April 2016, employers of apprentices under the age of 25 are no longer required to pay secondary Class 1 (employer) National Insurance contributions (NIC) on earnings up to the Upper Earnings Limit (currently £43,000 or £827 a week), for those employees.
This is up to a 13.8% saving on everything the apprentice earns over £8,424 a year for the employers of apprentices.
The apprentice must be under 25 years old and following an approved UK government statutory apprenticeship framework or standard
To find out if you're eligible, what information you need or for more information check out the gov.uk site.
National Apprenticeship Week 2019
Out of the office
On Tuesday 5th March our Marketing Assistant Tasha, Marketing
Coordinator Chloe, and Business Administration Assistant Aleks attended the Spalding Job fair, organised by the Spalding Job Centre at the Castle Sports Complex, to spread the word of apprenticeships, knock down a few myths and help people looking for the next step in their careers. Since our head office is based in Spalding this was a great opportunity to engage with local people and inform them about what we do and what apprenticeships are.
On Wednesday Tasha and Jonnie, our Trainee Regional Engagement Manager, attended Queen Elizabeth Hospital in Kings Lynn to explain how our apprenticeships can benefit NHS staff. While Jonnie and Tasha were sharing information in Kings Lynn
our Regional Engagement Manager Denise was visiting Watford General Hospital, part of WHHT, to show hospital staff and visitors why apprenticeships are the way forward!
Thursday 7th March, was another jam-packed day with Denise and Aleks visiting Lister hospital,in Stevenage, whilst Jonnie was visiting St Albans City Hospital to spread the word of apprenticeships within the NHS.
Getting social
Here at head office the marketing team have been working hard on ensuring our socials are everything apprenticeships! From busting myths to introducing everyone to the apprentices currently working in our head office as well as past apprentices who have completed their apprenticeships and worked their way up through the company to get to where they are today!
To keep up to date with our social channels you can follow us on Twitter (@steadfasttr), Facebook (SteadfastTraining) and Instagram (@steadfasttraining_)
Apprenticeship Myth Busting
Apprenticeships can be a great way for anyone of any age to start a new career or upskill themselves within a current job role. Even though apprenticeships are becoming more and more popular there are still a lot of 'myths' around them. Here are some myths we have busted to prove apprenticeships really are a great option for everyone!
Myth 1
'You won't earn a lot doing an apprenticeship'
Apprentices must receive at least the national minimum wage currently £3.70 per hour for 16-18 and over 18 in the first year, though many employers choose to pay more.
Myth 2
'Apprenticeships are only for school leavers'
Apprenticeships are available to people of all ages making them a great option for anyone looking to change career, improve their skills or re-enter an industry after having taken time out.
Myth 3
'An apprenticeship won't lead to a full time job'
In fact, more than 90% of apprentices stay in employment after their course ends, with 67% remaining with the same employer.
Myth 4
'Apprenticeships are for people who don't do well at school'
Apprenticeships are just an alternative route into employment. They are a great way to earn while you learn, gain vital work experience and set yourself on a fast-track to a successful career.
Myth 5
'Apprenticeships are only available in manual industries'
Apprenticeships are now available in over hundreds of occupations in many industries, ranging from Healthcare to Management, and from Hospitality to Digital Marketing.
Myth 6
'You will just be making tea and coffee'
Whilst completing an apprenticeship you will be doing work just like any other normal employee!
Myth 7
'They won't lead to a good career at the end'
Apprenticeships can take you all the way to the top, opening up a lot of doors for you. All the qualifications you'll work towards are well recognised by employers.
We offer a wide variety of apprenticeships to cater to your needs.
For more information and to see what we could offer you click here.
December Company Day
This year our Christmas company day took place on Friday 21st December. The morning involved a presentation from our CEO, Jason Parnell, this included congratulating and thanking staff for their excellent work as well as sharing the company's successes over the year. We also wished our Employer Engagement Manager Colin a fond farewell in his retirement, after being a part of the Steadfast team for 10 years.
The presentation was followed by our company secret Santa exchange and a Christmas themed team building activity, based on a scavenger hunt, before heading for a Christmas Lunch at a local restaurant.
From everyone here at Steadfast Training Ltd, we hope that you all had a great festive period and continue to have a happy and prosperous new year.
Employees in the Spotlight
Every Two Months an employee is selected as our employee in the spotlight, this is to showcase our amazing staff and make sure they are recognised for their hard work. To mark the end of the year here are our 2018 employees in the spotlight.
Healthcare Homes Reach the Finish Line
18 months ago Steadfast Training Ltd started a new programme for Healthcare Homes called Healthcare Assistant Practitioner. This is a bespoke programme written by Healthcare Homes and Steadfast to upskill existing staff, to give them the skills to assist the nurses in 1st line nursing duties, such as blood pressure, catheter care etc.
As part of this programme we deliver the Senior Healthcare Support Worker standard, the first members of staff that signed up have recently all completed with either a Merit or a Distinction, this programme has been so successful that 4 members of staff have now progressed to the TNA – the Level 4 Degree Nursing associate role and once they have passed this they can practice in the homes as nurses.
Learners of 2018
To mark the end of 2018 we have collated a list of all our learners of the month throughout the year, since starting Leaner of the Month in August
| | |
| --- | --- |
| | Cherie was our first Learner of the Month, back in August, she was nominated by her assessor. Julia. Cherie was nominated for being above target and completing all of her monthy meeting targets |
| | |
| --- | --- |
| Natalie was our September Learner of the Month. Natalie was nominated by her assessor Christine for being a brilliantly engaged and motivated learner who completed all her work in a timely manner | |
| | |
| --- | --- |
| | Our Learner of October was Kelly. Kelly was nominated by her assessor Julia for having a fantastic knowledge and understanding her work. |
| | |
| --- | --- |
| Our November Learner of the Month was Luke. Luke was nominated for all his hard work, motivation and his willingness to tackle challenges. | |
| | |
| --- | --- |
| | Our final Learner of the Month for 2018 is Emma. Emma was nominated by her assessor Julia for being timely with her assignments and always putting her knowledge and skills to use in her work. |
Our Grand Opening!
Steadfast's investment and relocation is a reflection of the company's continued growth over the past few years, which includes securing multi-million pound contracts with the Education & Skills Funding Agency, DWP and NHS. As well as large and small companies.
The Opening Event was held on Thursday 15th November 2018 from 16:30 to 18:30. Drinks and hors d'oeuvres were served and guests were given a tour of the new office space. Our invited guests included local dignitaries and businesses.
Jason Parnell, CEO, said "I'm very proud to open our new state of the art office in Spalding and of the hard work the whole team has undertaken to make it possible" he added "The move supports our continued growth which has seen the creation of 8 new jobs across contract management, curriculum development, sales and administration"
Company Background
Steadfast Training Ltd was established in 2005, has grown to cover national contracts with the Education & Skills Funding Agency, they are on the Register of Training Organisations (ROTO), the Register of Apprenticeship Training Providers (RoATP) and Members of the Chartered Institute for Further Education. The company also holds full Matrix Accreditation for Information Advice & Guidance and is a Disability Confident committed employer. Steadfast Training Ltd is regulated by Ofsted and rated as Good. Steadfast Training Ltd works closely with the NHS and Job Centres throughout England. Steadfast support circa 1200 Apprentices a year and 600 Adult learners across a variety of sectors. The Renovation was undertaken by ABR construction.
would like to thank everyone who attended and helped us celebrate our new offices, we had a great evening and loved sharing our new workplace with you all.
Supporting Your Child Through an Apprenticeship
If your child has started an apprenticeship, we've put together a few tips to help you both out.
Be honest: One of the most important things is to be honest with your children. If this is your teenagers' first experience of the workplace it can be daunting. Work can be physically, emotionally and mentally tough. Explain to your child that if they are finding work especially hard our Apprenticeship Trainers are on hand to help.
Celebrate achievements: It's also really important to celebrate when your child does something well or is praised at work, it's always great to hear you're doing a good job and it'll give them the motivation and confidence to continue.
Budgeting: Another important thing to teach your child is about budgeting. If this is their first paid role they may need advice regarding savings and bills.
Talk: Something that might seem small but will help a lot is asking your child how they're day went. Take an interest in what they're doing and they will in return get to express how they feel.
We have a range of Information Advice & Guidance available on our website, along with a dedicated Facebook group to offer information, advice and guidance to Steadfast Apprentices.
What is 20% off the job?
20% off the job refers to the rule that in order for a business to get funding for an apprentice. the apprentice must complete 20% of their working time 'off the job', off the job is any activities that aren't part of the apprentice's normal day to day work. This could be any of the following:
· Writing assessments
· Simulation
· Self-Study
· Shadowing colleagues
· Coaching
· Training courses (e.g. health and safety)
· Workshops
· Online Learning
· Mentoring
· Role play exercise
Evidence will need to be included that the apprentice has completed their 20% off the job, this is normally recorded by the apprentice and assessor throughout the apprenticeship.
For information on apprenticeships please visit our website here.
WE'VE MOVED!
As the company has continued to grow it has been recognised that the business has required more space to expand but also to ensure adequate space for our Teams to grow. We are pleased to announce we have moved to a newly renovated 7,500 sq ft Office within a 1 Acre site located in Spalding. The new office is extensively open plan, holds large training rooms and modern hot desking for our field based teams.
This week we have all been working extremely hard to get moved into our new offices quickly and get back to business as normal.
Our new address is, 5 enterprise way, Pinchbeck, Spalding, PE113YR.
Is an Apprenticeship right for my child?
As a parent, you will want the best possible start for your child's career. Whilst there any many options for school leavers one that is still perhaps over looked is apprenticeships. Times have changed when it comes to completing apprenticeships, no longer are they just for traditional trades.
An apprenticeship is recognised as an actual job meaning not only do you get the opportunity to earn whilst you learn but you also gain a national recognised qualification.
What are the benefits?
Earning a salary
Receiving paid holiday
Increased future earning potential
Excellent progression opportunities
The national minimum wage for apprenticeships is £3.70 for the first year regardless of age, rising to £4.20 under 18 year olds, £5.90 for 18 to 20 year olds and £7.38 for 21 and over. However, some higher apprenticeships do pay up to £500 per week and it is quite common for employers to pay more than the minimum.
Apprenticeships are available for anyone over the age of 16 and living in England. Once your apprenticeship is over it is likely the employer will keep you on or if you wish you can move on to another employer.
We offer a range of apprenticeships from level 2 to level 5 including:
Healthcare Support Worker Level 2
Senior Healthcare Support Worker Level 3
Healthcare Support Services level 2
Adult Care Worker Level 2
Lead Adult Care Worker Level 3
Care Leadership and Management Level 5
Customer Services Practitioner Level 2
Customer Service Level 2 and 3
Team Leader/Supervisor Level 3
Associate project Manager Level 4
Operations/Departmental Manager Level 5
Business Administrator Level 2,3&4
Management Level 3,4&5
Social Media and Digital Marketing Level 3
Business Administrator Level 3
IT Application Specialist Level 2&3
Supply Chain Warehouse Operative Level 2
Warehousing and Storage Level 2 and 3
Public Service Operational Delivery Officer Level 3
Public Sector Commercial Professional Level 4
Food and Drink Process Operator Level 2
Food and Drink Advanced Processed Operator Level 3
To contact us about starting an apprenticeship or more information please click here.
We've upgraded!
As the company has been growing we see alot more online traffic and therefore thought that the website could do with small alterations to create a easier and better user experience. We have been working on the website since May 2018 and are happy to now have it up and running. Check out the online learning section of our website here.
The Truth about Apprenticeships
"Apprenticeships are for people that didn't get into university"
This isn't true, people are now choosing apprenticeships over university as a way to save money or get a head start in their chosen career. There are apprenticeships for everyone, GCSE level to degree level.
"Apprenticeships are badly paid"
This is a very common myth amongst young people and parents alike. Apprentice minimum wage is now £3.70 an hour for your first year, however a lot of employers pay more meaning you could be on £200 a week!
"Apprentices only make teas and coffees for other staff"
All apprenticeships are full time jobs with real roles, responsibilities and expectations.
"Apprenticeships are only for trade jobs"
You can now do an apprenticeship in almost anything, from Healthcare to Warehousing! Apprenticeships are no longer just for Builders and Carpenters, meaning that anyone can do an Apprenticeship at any age.
"Apprenticeships are just for school leavers"
This certainly isn't true, 46% of apprenticeship starts in 2016/17 were people aged over 25, 29% were between ages 19-24 and just 25% were under 19 years old.
"You have to go to college if you do a apprenticeship"
Not all Apprenticeships mean you have to attend college, for example a apprenticeship through Steadfast Training means you wont have to attend college but would be visited once a month by an assessor. If your apprenticeship is through a college its normally only one day a week or month you have to attend.
To find out more visit our website
6 Reasons Why Apprenticeships Are Great
Of course apprenticships are a good idea but why? Well we're going to tell you 6 reasons why!
1. Earn while you learn
Apprenticeships offer a great system by which you can earn a fair income whilst undergoing training and developing new skills.
2. Brilliant way to start a career
An apprenticship is a brilliant way to start a career as it gives you the experience most future employers will be after. This can be a stepping stone into your desired direction or in some cases the employer will keep you on after your apprenticship.
3. Anyone can become a apprentice
Alot of people think apprenticships are purely aimed at school leavers but they're wrong, anyone over the age of 16 not in full time education can complete a apprenticeship.
4. Overall success and satisfaction
Past and completed apprenticeships have had a huge success on both the employee and employers behalf. For example within Steadfast we received feedback that 95% of respondents would recommend our organisation to friends or family and our overall learner satisfaction score is 94.9%.
5. Wide variety
There is a wide range of apprenticeship courses on offer and more are constantly being added. Therefore there is a high chance that you can do an apprenticeship in any career that you want to excel in. Apprenticeships come in three levels which are: intermediate level, advanced level and higher apprenticeships.
If you're interested in becoming an apprentice you can check out our vacancies page or give us a call on 0845 223 2401
Steadfast Training Ltd Company day 2018
This year's event was held at Grange Farm Leisure in Peterborough, the team thoroughly enjoyed 'it's a knock out' after their twice-yearly company presentation and awards ceremony.
'It's a knock out' is based on the popular TV show and included a series of varied activities. There was something for everyone from physical running and jumping through inflateable assault courses to brainteaser style challenges.
#WorksForMe: Katie's Story
To celebrate National Apprenticeship Week 2018 we are asking some of our past and present apprentice's how their apprenticeships have benefitted them. Here's how an apprenticeship benefitted Katie Gollegde, who has recenetly completed her Level 2 Business Administration apprenticeship.
"Completing my Level 2 and progressing onto my Level 3 apprenticeship has given me a lot of opportunities to find qualities within myself as well as gaining qualifications and progressing at work. I'm grateful that we have opportunites to learn while we work as I'm earning but also gaining the extra skills that I need."
Katie Golledge, Contracts & Compliance Coordinator, Steadfast Training Ltd
To speak to our team regarding apprenticeships please contact us on our website, via email or call us on 0845 223 2401
#WorksForMe: Joseph's Story
To celebrate National Apprenticeship Week 2018 we are asking some of our past and present apprentice's how their apprenticeships have benefitted them. First we're speaking to Joseph Pearson who has recenetly completed his Level 2 Business Administration apprenticeship.
"I have found that since completing my apprenticeship my confidence both inside and outside work has increased rapidly. I now have the confidence I need to progress in and out of the workplace.

Whilst working under an Apprenticeship programme this has allowed me to not only gain my Business Administration Level 2 award but also my ICT Functional Skills Level 2. Both these Level 2 awards will help both in my current employment or if I decide to leave my current employer they will certainly help me in the very congested job market.

The best part of an apprenticeship though is the fact that I earn while I learn on the job. Being the only one of my generation of my family not to go University is fine with me as I don't have any Student Debts over my shoulders. It's great to think that whilst I am studying my apprenticeship I am actually earning as well!"
Joseph Pearson, Recruitment and Training Advisor, Steadfast Training Ltd
To speak to our team regarding apprenticeships please contact us on our website, via email or call us on 0845 223 2401
Steadfast Training Ltd's successful delivery for Utilitywise
Steadfast Training Ltd has been delivering English speaking, listening and Maths qualifications in
Utilitywise since July 2017. Dee Ewart, a Steadfast Trainer, has been working with employees from
Utilitywise's European division to upskill their English and Maths skills to add value to their work and
home lives.

When asked how the courses, delivered by Steadfast Training Ltd, has benefitted their everyday
lives, Nora Baddouh, a learner on the English course, said "The speaking session was an excellent
way to increase my vocabulary, especially some keywords related to business. [. . .] Speaking about
business during the course was very helpful to speak efficiently to my manager."

Steadfast Training Ltd aims to benefit both the company and the individuals. While the advantages
of upskilling English and Maths are numerous to the individual.
Healthcare Homes launches accredited apprenticeship programme with Steadfast Training Ltd
The Healthcare Homes Group is announcing the introduction of a brand new role to support nursing care across the group. The new Health Care Practitioner role has launched, which offers staff an accredited apprenticeship programme that results in them transitioning to a skilled post alongside the experienced nursing team.
The initiative creates a development opportunity for staff who wish to expand their knowledge, plus it helps to address the nursing shortfall currently being seen in the industry, therefore helping to address the nursing skills gap.
The accredited apprenticeship programme has been developed by the Group's Head of Learning & Development, Fran Brett, in partnership with training provider, Steadfast Training Ltd. The training programme will be led by Steadfast Training Ltd for those enrolling on the 12-month course.
After 6-months of classroom training and individual mentoring by the group's team of nurses, apprentices will begin operating under supervision, and by the time they are fully trained, they will be able to undertake a number of tasks to support nursing teams, such as taking observations and providing medication. All Health Care Practitioners will be managed by trained nurses, therefore also opening up new mentoring opportunities for the group's nursing team.
The opportunity was offered to staff across the organisation and received a significant level of interest. After shortlisting and assessment days held in Thetford and Eastbourne, 22 candidates have been initially selected to begin the course.
Director of HR, Sam Dixon said, "We're really excited to launch this new role and programme of learning, which will bring so many benefits to the organisation, our staff and to our clients".
"The Health Care Practitioners will support the clinical delivery of care across our nursing homes while offering a fantastic learning and development opportunity for carers who wish to extend their knowledge, enhance their skills and progress into a new role".
"We were also keen to address the skills gap we have been seeing within the industry, and to find a way of supporting our existing team of nurses".
"This initiative reflects a significant investment on behalf of the group. We are heavily committed to our residents and to our staff and we're confident that the introduction of this role will further improve on our fantastic track record of delivering quality care."
The Healthcare Homes Group provides nursing care in many of its residential homes across East Anglia and the South of England.
Originally posted on: www.healthcarehomes.co.uk
OFSTED - It's good to be Good
Steadfast Training recently underwent a 2 day OFSTED inspection, to which we successfully secured our previous 'Good' grade 2.
The official Ofsted report notes that Steadfast Training Ltd has continued to focus on high-quality apprenticeships and providing good training and development for our apprentices.
"Since the previous inspection, directors and senior managers have continued to focus on high-quality apprenticeships in health and social care... You provide good training and development for your apprentices that meets local and regional business needs through the productive links you continue to develop."
The report also highlights that Steadfast Training Ltd has established effective Safeguarding arrangements and have implemented our obligations under the 'Prevent' duty well
"Directors and managers have taken effective action to ensure that safeguarding arrangements keep learners safe in the classroom and in the workplace"
"Managers have implemented their obligations under the 'Prevent' duty well, with effective and regularly updated staff training. The majority of learners and apprentices can articulate clearly their understanding of these issues and values. They can explain the risks of radicalisation and know how to keep themselves safe from the dangers of extremism and are aware of how to stay safe when using the internet or social media."
The inspection found that Steadfast apprentices make good progress in developing knowledge and skills that are relevant in their workplace, Employers are involved well in planning learning programmes that meet business needs and apprentices' interests, most apprentices develop good work-related skills and become more confident in their job role, and Assessors support learners well to pass their functional skills tests in English and mathematics.
You can read the full report on the Ofsted website
We are an ILM approved centre!
ILM is the UK's leading provider of leadership, management and coaching qualifications, and a City & Guilds Group Business. Steadfast Training is an ILM Recognised Provider.
As an Approved Centre, Steadfast Training Ltd has demonstrated that the right team is in place to offer the qualifications and assessment.
What is ILM?
The Institute of Leadership and Management is the UK's leading provide of Leadership and Management qualifications. It provides a flexible portfolio of qualifications supporting everyone from team leaders to strategic managers. As a professional membership body it has over 28,000 members and is part of the City & Guilds Group. There are over 2000 registered ILM centres. ILM membership brings professional recognition and career progression
Steadfast Training Ltd Company Day 2017
This year's event was held at Eagles Golf Centre in Tilney All Saints where the team enjoyed a round of FootGolf after their twice-yearly company presentation and awards ceremony.
NEW Safeguarding Newsletter
The May/June issue of the Steadfast Safeguarding Newsletter is now online. The third issue of the newsletter focusses on Mental Health and how to get help with any issues related to your mental wellbeing.
You can read the latest issue here, or check out the previous issues on our Safeguarding page.
Steadfast Training Ltd granted Chartered status
We are pleased to announce that Steadfast Training Ltd is now a member of The Chartered Institution for Further Education (CIFE), one of only three Independent Training Providers to receive Chartered Status.
Jason Parnell, managing director of Steadfast Training, said: "We are delighted to become members of CIFE; this is a significant achievement for our organisation and a testament to the hard work and dedication of our team.
Lord Lingfield, chairman of the CIFE, said: "These organisations have passed a rigorous process which has confirmed their position as leading performers in the sector."
In order for to be granted chartered status by the CIFE, Steadfast Training Ltd had to pass its rigorous entrance process which requires evidence of qualities such as "an exemplary record of corporate governance", "satisfactory financial health", and a reputation for "honesty, openness and transparency" within the sector.
Steadfast Training Ltd is a prime contractor to non-levy payers
Steadfast is an ESFA prime contractor and is on the Register of Apprenticeship Training Providers. We are able to support Small Businesses to implement the new Apprenticeship funding approach.
If your annual wage bill is £3million or less, you won't pay the new apprenticeship levy however the funding for apprenticeships will also change for you from 1st May 2017.
In future, the government will co-invest with you in funding your apprenticeships, they will pay 90% of the cost and you will be asked to contribute 10%.
Each apprenticeship framework and new standard will be allocated to a funding band and the upper limit of the band will be the maximum price that government will 'co-invest'.
To find out more about the Apprenticeship reforms visit our dedicated Levy page
Contact us at info@steadfasttraining.co.uk or call us on 0845 223 2401 and one of our Employer Advisors will make an appointment to come and talk it through with you.
NEW! Online Courses
We are pleased to announce we now offer Online Courses for businesses and individuals
We, Steadfast Training Ltd, have launched an online course platform with courses from as little as £10.00.
We can now deliver important courses such as Fire Safety and First Aid completely online, to view all the courses available just click on our 'Online Courses' tab at the top of the page.
National Apprenticeship Week 2016
National Apprenticeship Week is coordinated by the National Apprenticeship Service and is designed to celebrate apprenticeships and the positive impact they have on individuals, businesses and the wider economy.
National Apprenticeship Week 2016 will be held next month from 14th to 18th March, this year's annual event will be all about 'rising to the top'
Steadfast Training Ltd will be visiting various Schools, Colleges and Employers during the week to promote apprenticeships, if you'd like any more information on Apprenticeships contact a member of the Steadfast team on 0845 223 2401
Apprenticeships – key facts:
1,300 businesses are now involved in designing the new apprenticeship standards
1,500 different apprenticeships on offer in more than 170 industries
the government invested £1,559,771 in apprenticeships during the 2014 to 2015 academic year
businesses report an average increase in productivity by £214 a week when they hire apprentices
Schools 'must offer Apprenticeship options'
A new law to ensure Schools promote vocational routes as much as academic subjects to help students will be introduced this year to halt "outdated snobbery" against technical education.
Nicky Morgan, the Secretary of State for Education has said ministers want to "level the playing field", making sure young people are aware of all options open to them.
The new law will ensure that technical colleges and Apprenticeship providers, such as Steadfast Training Ltd, will be allowed into schools to give career advice to pupils.
Nicky Morgan said: "As part of our commitment to extend opportunity to all young people, we want to level the playing field – making sure they are aware of all the options open to them and are able to make the right choice for them."
"For many young people going to university will be the right choice, and we are committed to continuing to expand access to higher education, but for other young people the technical education provided by apprenticeships will suit them better."
"That's why I'm determined to tackle the minority of schools that perpetuate an outdated snobbery towards apprenticeships by requiring those schools to give young people the chance to hear about the fantastic opportunities that apprenticeships and technical education offer."
Hopefully the new legislation will not only give apprenticeship providers the chance to speak directly to students but also prevent schools from treating Apprenticeships as a 'second-best' option
National Apprenticeship Wage has risen!
Apprenticeship Minimum Wage has increased from £2.73 to £3.30. This is the biggest ever increase in National Minimum Wage for apprentices, National Minimum Wage will also increase for 16 to 17 year olds to £3.87 and up to £5.30 for 18-20 year olds.
National Minimum Wage will also increase to £6.70, the largest real-terms increase since 2008
Steadfast Training Ltd Celebrates 10 years of Success
The Team at Steadfast Training Ltd celebrated 10 years of success at their annual company day with a visit to the circus! The team took part in a workshop with 'Circus Sensible' learning a variety of circus skills from juggling to walking the tight rope.
Jason Parnell (Managing Director) said "It's important to celebrate the company and teams achievements and organising a fun event that the whole team can take part in is really special". He added "Many of our team work remotely and are based all over the East of England and the Midlands so having everyone together at these types of events helps to build stronger relationships in the team"
Steadfast Training Ltd was established locally in 2005 and has grown significantly over the last 10 years to become the 350th largest contractor to the Skills Funding Agency employing over 40 employees with a multimillion pound turnover.
Steadfast Training Ltd was awarded a Grade 2 Ofsted at their July 2014 inspection and specialise in the delivery of Vocational Qualifications, Apprenticeships and Employability Programmes within many sectors, including Business & Administration, Customer Service, Health & Social Care, Hospitality, IT User, Digital Marketing, Management, Team Leading and Warehousing & Storage.
Managing Director Jason Parnell says "it's been an interesting journey and I immensely proud of the teams achievements in developing the company to where it is today" he added "In the last 10 years Steadfast Training Ltd have worked with over 1000 companies and organisations to upskill their staff , Helped 6,000 Unemployed people Train for Work, Changed the lives of 2,000 Apprentices and Helped over 4,000 people achieve accredited , Diplomas, NVQS and Certificates."
Apprenticeship Benefits | VIDEO
Find out what an Apprenticeship could do for you in our new video!
Look out for the new Steadfast Vehicles!
We've just taken delivery of a new fleet of vehicles and the assessment team at Steadfast Training Ltd are very excited!
Keep your eyes peeled for the new Steadfast Training Ltd Vans; we'll be at a business near you soon!
Apprenticeship Wage to rise 20%
David Cameron & Nick Clegg announced on Tuesday (16/3/15) that the Apprenticeship Minimum Wage will increase from £2.73 to £3.30, much higher than the 2.6% increase to £2.80 which was earlier suggested by the commission.
This is the biggest ever increase in National Minimum Wage for apprentices, National Minimum Wage will also increase for 16 to 17 year olds to £3.87 and up to £5.30 for 18-20 year olds.
National Minimum Wage will also increase to £6.70, the largest real-terms increase since 2008
Congratulations, you're all winners to us!
Great news! We have 40 apprentices from all over Norfolk and a further 10 learners from Lincolnshire who have been nominated for the Apprenticeship Graduation Awards this year! The 50 entrants are studying an array of subjects from Business Administration to Health & Social Care.
The Norfolk event will take place on 9th & 17th July 2015, whereas the Lincolnshire event will take place next Thursday, 12th March 2015.
We would like to wish each apprentice good luck, you're all Steadfast champions!
Caterham F1 Sponsors
We are pleased to announce that Steadfast Training Ltd's Logo will be one of the sponsors on both Caterham's Formula 1 Grand Prix Cars this weekend as well as in the Pit Garages.
Many of you may have read in the press Caterham F1 have struggled to survive this year and raised funds by crowd funding which Steadfast Training Ltd have supported in return for the company's branding to be on the car and the pits.
We wish the best of luck to the team, who will race in Abu Dhabi this weekend!
We Placed our 500th Apprentice!

"Working with local employers, like Roythornes, in partnership is pivotal to a successful Apprenticeship"
–Jason Parnell, Managing Director of Steadfast Training Ltd
Steadfast Training Ltd are celebrating their '500th Young Apprentice' Matthew Tyrell, a previous Spalding Grammar School pupil, joined Roythornes Solicitors to undertake a Level 2 Business Administration Apprenticeship.
"I am pleased to be undertaking an Apprenticeship at a Solicitors with a good reputation, to help my employment opportunities in the future, whilst getting paid to learn. The support I have received from Steadfast Training Ltd has been great and they have guided me through every step of the apprenticeship programme with a friendly and professional nature."
– Matthew Tyrell, Apprentice
Roythornes Solicitors, one of the largest firms of solicitors in the East of England, will provide Matthew with an excellent foundation to start his career.
"We're delighted to be working with Steadfast and to have Matthew as a part of our team. Apprenticeships offer a great channel for people to learn about the world of work whilst gaining valuable experience and of course qualifications which will help them through their career.
As a large employer in the region we see ourselves as part of the community and anything we can do to help has to be a positive move."
– Mark Dodds, Roythornes Solicitors Marketing Manager
Steadfast Training Ltd pride ourselves on providing excellent opportunities for young people to undertake an Apprenticeship. Working closely with schools and a variety of employers small and large we are able to offer Quality Apprenticeships to suit all types of organisations ranging from Business Administration, Social Media & Digital Marketing to Health and Social Care.
"We were extremely pleased to hear that Steadfast's 500th apprentice is a recent Spalding Grammar School pupil, and we are thrilled that Matthew is now working for a reputable, local firm such as Roythornes who can offer him a bright and promising future within law.
It is important to support not only our students who stay on for 6th Form and choose to go to University, but also those that embark on a career that best suits them and their future pathway. Our relationship with Steadfast Training is developing rapidly and we have placed other students in responsible positions with their invaluable help and guidance. We wish Matthew all the best for the future and offer our thanks to Steadfast for all their efforts in finding him a suitable placement with plenty of opportunity to grow."
–All staff and teachers at Spalding Grammar School
Steadfast Training Ltd pride ourselves on providing excellent opportunities for young people to undertake an Apprenticeship. Working closely with schools and a variety of employers small and large we are able to offer Quality Apprenticeships to suit all types of organisations ranging from Business Administration, Social Media & Digital Marketing to Health and Social Care.
"Steadfast has grown significantly in the last 18 months, based on our reputation for quality which was has been reinforced through our latest 'Good' OFSTED report and our retention of the prestigious 'Matrix Standard'"
– Jason Parnell, Managing Director
Steadfast Training Ltd was established in 2005; based in Spalding, and now operate Nationally with 42 employees across the country as a Prime Contractor for the Skills Funding Agency, delivering in excess of £3 million contracts for Apprenticeships and programmes supporting the unemployed.
For Further Information please contact Denise Sheed or Chloe Robinson on 0845 223 2401 or email denise.sheed@steadfasttraining.co.uk or Chloe.robinson@steadfasttraining.co.uk
OFSTED Inspection Success

08/08/2014 – 11:00
Steadfast Training recently underwent a 5 day OFSTED inspection, to which they successfully achieved their target grade of 'Good' grade 2, improving from their previous score of Grade 3.
Steadfast Training Ltd gained grade 2's in all areas, including Outcomes for learners, Quality of teaching learning and assessment, and Effectiveness of leadership and management. The official OFSTED report notes that the changes made to Steadfast Training Ltd, since 2012, have been beneficial and resulted in a higher grade. Steadfast Training Ltd now has the permission to deliver Traineeships, which are designed to help young people who want to get an apprenticeship or job but don't yet have appropriate skills or experience.
"A substantially restructured and larger management team has made a number of changes since the last inspection to bring about change and improve provision. They work with highly committed employers and experienced tutors and staff who together support apprentices and learners in realising their potential and ambitions." – OFSTED
"We, as a company, are overjoyed with our OFSTED result – we've worked hard to secure our OFSTED grade and pride ourselves on our training services. We are looking forward to seeing what the future brings for Steadfast" – Jason Parnell, Managing Director.
Steadfast Training is a nationally recognised provider of quality vocational training and Apprenticeships. We work with employers and learners throughout the East of England, East Midlands and Greater London.
Tweets by @SteadfastTr
Latest News
We know this time is difficult for many people and businesses. Our Skills Support for the Workforce (SSW) programme supports companies of any size based in Norfolk and Suffolk, as well as employees from the age of 16.
Steadfast Training is working to ensure that all possible actions are being taken to enable us to continue to support our learners and employers. Based on the current Covid-19 advice, all functions of our business are now operating remotely with all departments working from home. Head office has temporarily shut in order to minimise risks to our employees by fully embracing social distancing
Please see our latest statement
We have been carefully watching the development and media surrounding the spread of the Covid-19 virus. To protect our learners, employers, partners and team members we would like to make the following statement.
Every month we produce a safeguarding newsletter that can be openly viewed by learners and employers making them mindful of anything that may cause them harm mentally or physically.
Useful information regarding the Coronavirus